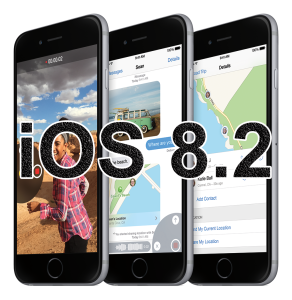 Last week Apple released an update (iOS 8.2) to their iPhone/iPad operating system. Besides fixing numerous issues including the FREAK vulnerability, it also adds support for the upcoming Apple Watch.
To install the update directly from your device, go into Settings –> General –> Software Update.
Once you install it, you may notice a new icon on your device called Apple Watch. If you have no plans on getting the Apple Watch, you may be wondering how to get rid of the app. While you can't delete the app, you can move it into a folder so it is out of the way.
For a full list of all the fixes in this update, please check out the Apple support document.