Have you ever asked a so-called tech expert a question and they made you feel stupid? Did they go as far as laughing at you or even yelling? Did the experience humiliate you enough that you felt like you needed to take a long bath after the conversation?
Sadly, I've worked with people like this and it makes me sick to my stomach. How can you treat someone reaching out for assistance like they are ignorant for even thinking about asking a question?
Here at Tech Man Stan, you will get helpful and friendly advice without the attitude. My goal is to help solve your tech questions so you can spend time on more important things. I will also save you money by showing you how to fix technical problems yourself instead of paying others to do it.
But Stan (may I call you Stan?), I don't know anything about electronics or the workings of a computer. Can you still help me? You betcha! My tutorials and blog posts are geared towards folks who have a non-technical background. I like to create step-by-step instructions with images and video to make things easy as possible.
How did I get started in the computer/technology field?
My first computer that I can remember using was a Heathkit H89 that my dad built from a kit. It had a green monochrome screen, 5 1/4″ floppy disks (no hard drive!) and a 300 baud modem. (Your smartphone has more speed, storage and even a better display!)
In grade school, some of the classrooms had a link to the PLATO computer at the University of Illinois. Whoever finished their assignment first got dibs on using the computer and I did my best to get done before everyone else.
From there I moved on to various Tandy products running DOS (command line stuff) and then Microsoft Windows. Eventually I started building my own PCs which was quite a learning experience. In the past few years I've added a Mac computer to my arsenal which I've really enjoyed using. My various iPhones over the years have been the best gadgets I've probably ever had.
Education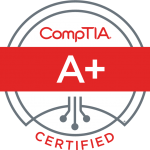 I have an Associates Degree in Business Administration from Parkland College in Champaign, IL. I also have a Bachelor's Degree in Business with an Information Systems major from Eastern Illinois University in Charleston, IL. On the certifications side, I am CompTIA A+ certified.
Professional Background
I have worked in several help desk / technical support roles in my career. The main job responsibility usually included answering phones, email and in-person questions. I also run systems through various testing software to make sure everything is running properly. Patience is a huge trait to have when you are in this line of work.
Personal Tidbits
When I'm not helping folks with technical questions, I'm usually hanging out with my wife Jen. My other hobbies include: ham radio, photography and weather watching. My favorite sports teams include the Illinois Fighting Illini, Chicago Bears, Blackhawks, Bulls and the 2016 World Series Champion Chicago Cubs!
Get in touch!
If you would like to share your past treatment with previous tech gurus or just ask a tech question, I would love to hear from you!
Thank you for stopping by!
Stan Olson (a.k.a. Tech Man Stan)